One Stop Blogs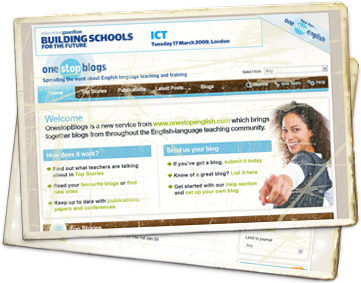 Mar 2009
Client
Macmillan Publishing
Responsibilities
Visual design, Web development
Description
One Stop Blogs is a blogging aggregation site from MacMillan Publishing for people working with in the language teaching profession.
Armed simply with existing branding of One Stop English I created a totally new site site, developing a unique look and feel. The site is built on an existing code structure which I was constrained to but then given the freedom to stretch it as far as I could to come up with something fresh and exciting.
The design I produced brought life to a previously dull uninspiring content model. Once I had the design in place I kicked of the css work which I then passed on to the in-house development team.