Aston Martin Centerstack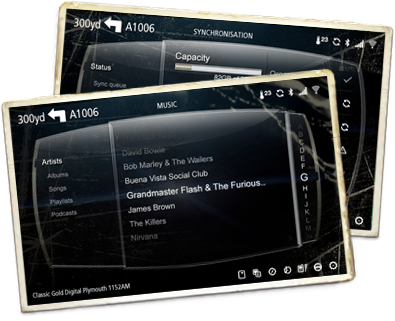 Feb 2009
Client
Aston Martin
Responsibilities
interaction design, visual design
Description
Having worked on a concept interface for Aston Martin previously at Splendid they then gave me the opportunity to produce the real thing.
Over a number of months I took charge of the production of the infotainment system, in tandem to a team who produced a home mangement system.
We worked closely with the client spending two days a week on site in Gaydon.They allowed us to become emersed in the Aston Martin world, interviewing all the stakeholders and wide range of staff.
We then developed our ideas through a series of testing phases, finally translating the UI in to a refined elegant visual interface which blended seamlessly in to the vehicle interior.