www.nature.com/blog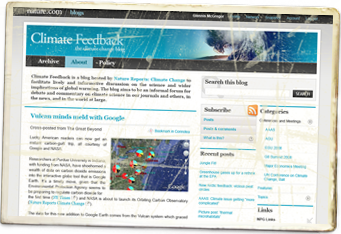 Feb 2009
Client
Macmillan Publishing
Responsibilities
Visual design
Description
Nature.com supports a large amount of blogs within its network. Each one is on a different specialist subject, with it's own identity, will fitting within the styling and structure of the nature.com site.
I was asked to design a generic template for this array of blogs which could be adapted simply using the css so that each blog could use it's own signature colour and place a unique image in the header to identify it from the others.
In the day I had to work on this I produced a couple of variations. The result being that the final template is based on the second but pulling a couple of elements from the first.