Rosetta V1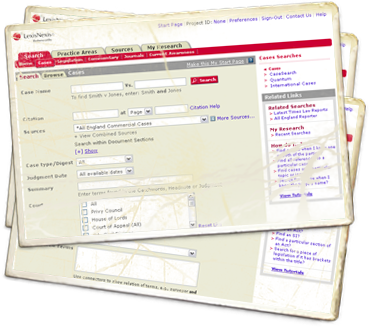 April 2002
Client
LexisNexis
Responsibilities
Lead visual designer, interaction design, web development
Description
As the third member of the newly formed UX team to be hired in the UK, and only visual designer, I joined up with two IAs to start work on the 'Rosetta Platform'. We kicked off by teaming up with a small team from Serco to sketch high-level wireframes.
From these I developed a range of visual concepts, which once user tested, were narrowed down to the final look and feel.
Within a few months the team grew dramatically as the project picked up pace and the first release was around a year and a half later. The product was initially released in 4 countries and with 5 subsequent releases it is now available in 8 countries, in three different languages. The scale of the project was immense, involving hundreds of product managers, project managers, user experience specialists and engineers.