www.upcfresno.org Reskin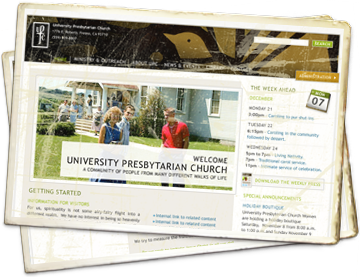 Jan 2009
Client
University Presbyterian Church
Responsibilities
Visual design
Description
University Presbyterian Church approached my partner looking to breathe life in to their website – a flash based, unintuitive and unengaging experience.
Our brief was to produce a user-friendly, visually engaging interface which presented the human side to their organisation.
My partner handled IA and development, with my consultation, while I handled the visual design.
The result is a clean, modern and friendly site which is easy to use for their diverse demographic, supporting the congregation and drawing in new members.